SPECIALIST PODIATRIC CARE FOR CASTLE HILL AND THE HILLS DISTRICT
Improving Quality Of Life Through Better Treatments for Your Better Health.
Free Your Feet Podiatry is a family run general and sports podiatry private practice in Castle Hill, Sydney.
Building on a successful practice of over 25 years' experience, we pride ourselves on our excellent clinical care for a range of podiatric conditions and in the manufacture of bespoke orthotics.
Foot Pain or Discomfort?
Call 9680 3646 for a Detailed Diagnosis and Treatment Plan
Custom Foot And Sports Orthotics Specialists
We offer orthotics which are custom-made shoe inserts that can greatly improve your comfort
Custom
Orthotics
Our Speciality
OUR PODIATRIC SERVICES
Providing Podiatric Care For Our Local Community.
Whether you're dealing with foot pain, an injury, or a chronic condition, we are a specialist podiatry clinic based in Castle Hill and can provide the care and support you need to get back on your feet and enjoy life to the fullest.
Our Qualified Podiatry Team Is
Ready To Help You.
We pride ourselves on our excellent clinical care for a range of podiatric conditions and in the manufacture of bespoke orthotics.
Introducing Clearanail Fungal Nail Treatment
WE HAVE OVER 25 YEARS OF PODIATRY EXPERIENCE
Meet Our Expert Team
Putting Your Feet in Trusted Hands: Get to Know Our Expert Podiatry Team
Dr. Franc Pirc
Podiatrist
Free Your Feet Podiatry is located in Castle Hill and lead by Dr Franc Pirc, our Clinical Director and owner. His particular interest is biomechanics and orthotics. Franc moved from the UK with his young family, having previously practiced in North London, and Weybridge, Surrey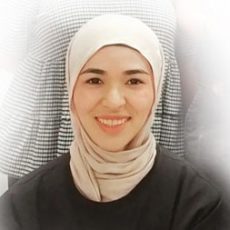 Dr. Farida Yawary
Podiatrist
Dr FaridaYawary conducts our patient consultations and exams. She diagnoses foot and ankle conditions, and develops personalised treatment plans for each patient. Farida collaborates with Franc to ensure that patients receive comprehensive and effective care.
Melissa, our Receptionist, manages patient records, schedules appointments, takes phone enquiries, and handles any billing and insurance claims. She also provides exceptional administrative support and ensures that all of our patients feel comfortable and well-cared for.
Angela, our office manager, manages the daily operations of the practice and most of the back-end business and administrative tasks. She works part-time in the practice, most commonly on Tuesdays and Fridays.
Free Your Feet Specialises in Custom Made Orthotics
Our custom made orthotics are made to suit your individual needs and biomechanics (the way your body moves). Casting from an exact (mould) prescription will ensure a perfect fit and comfort. 
CASTLE HILL PODIATRY
From our Castle Hill Clinic
We are one of Hills Districts leading podiatrists. We offer professional podiatric foot care at our Castle Hill Clinic. We specialise in custom orthotics, nail surgery & sports podiatry. Keep up with the latest podiatry news and see what's happening in our community
Briony Phelps
Mum & Keen Runner
" Franc is a fantastic podiatrist! I had been struggling with chronic foot pain for months and had almost given up hope when I went to see him. He was incredibly knowledgeable and compassionate, and he worked with me to develop a treatment plan that has completely eliminated my pain. I couldn't be happier with the care I received from Free Your Feet "
Terry Hager
Marketing Admin
" I would highly recommend Free Your Feet to anyone looking for a skilled and caring podiatrist. Franc was able to diagnose and treat a problem with my toenail that had been bothering me for years, and he did so with a level of professionalism and kindness that made me feel at ease throughout the entire process. I am so grateful to have found such an excellent podiatrist."
" Franc is simply the best! He has a wealth of knowledge about foot and ankle issues, and he was able to diagnose and treat a problem that had been misdiagnosed by other specialists for years. He truly cares about his patients' well-being. If you're looking for a top-notch podiatrist, Franc Pirc is the one for you."
Samantha Keller
Amateur Triathlete
" The team at Free Your Feet are incredibly skilled and compassionate. They were able to diagnose and treat a complex foot issue that had been causing me a great deal of pain and discomfort, and did so with a level of care and expertise that was truly remarkable. I would highly recommend them to anyone in need of top-quality podiatric care."
LATEST NEWS & BLOG
Free Your Feet News For Footcare & Wellbeing
We specialise in all your podiatry needs, seeing to aches, pains, arthritis, orthotics, sports injuries, acupuncture, bunions and much more.
When Is It Necessary For Children To See A Podiatrist? When we think of podiatrists, we commonly associate…
Arch Support Thongs & Slides You'll never want to take them off!